The multimeric pattern of
HUMATE-P

has been shown to very closely resemble that of normal human plasma.

Like normal human plasma (NHP), HUMATE-P contains a high percentage of HMW-VWF multimers, and can correct the hemostatic defect in patients with VWD.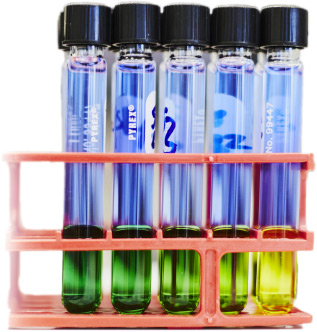 Preferred
HUMATE-P is the #1 prescribed VWF/FVIII concentrate treatment.
Extensive clinical experience

Long record of success
HUMATE-P has been studied for more than 30 years and is preferred by more physicians for their patients. In fact, it is the most prescribed von Willebrand factor/factor FVIII (VWF/FVIII) replacement therapy indicated for von Willebrand disease (VWD) in:
Infants

Children

Adolescents

Adults
Proven
HUMATE-P provides reliable hemostatic control for all VWD types across a broad range of clinical applications.
HUMATE-P is also proven effective across multiple types of bleeds, including:
Spontaneous bleeding episodes (bleeding that occurs without an obvious cause or after an injury, such as nosebleeds)

Trauma-induced bleeding episodes (bleeding caused by accidents or injuries)

Bleeding occurring before and after surgery
Purified
CSL Behring's Integrated Safety System helps the product meet high quality and safety standards, thus reducing the risk of virus transmissions. The risk of virus transmission cannot be completely eliminated.
The CSL Behring Integrated Safety System helps HUMATE-P meet high product quality and safety standards.
Collection, processing, and packaging procedures help provide purity and safety

Integrated Safety System helps reduce the risk of virus transmission; the risk cannot be completely eliminated
CSL Behring is dedicated to meeting the most stringent international standards for plasma-product safety in accordance with guidelines from worldwide regulatory agencies.
Designed to maximize virus inactivation and removal while maintaining biological integrity
HUMATE-P undergoes multiple steps during manufacturing to reduce the risk of virus transmission:
Cryoprecipitation

Al(OH)3 adsorption, glycine precipitation, and NaCl precipitation, studied in combination

Pasteurization in aqueous solution for 10 hours at 60°C

Lyophilization
The Power of Heat Treatment
This heat treatment step illustrated here has been proven to inactivate both enveloped and non-enveloped viruses.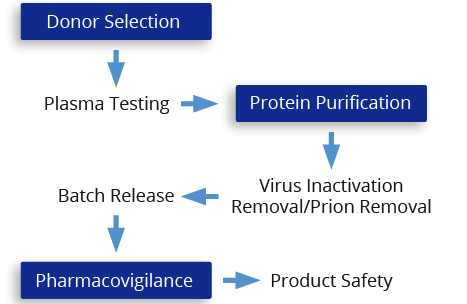 References
Data on File. Available from CSL Behring as DOF HUM-001.

Thompson AR, Gill JC, Ewenstein BM, Mueller-Velten G, Schwartz BA;

HUMATE-P

Study Group. Successful treatment for patients with von Willebrand disease undergoing urgent surgery using factor VIII/VWF concentrate (

HUMATE-P

). Haemophilia. 2004;10(1):42-51.