For your patients who have von Willebrand disease (VWD)
Bleeding control when
they need it most
HUMATE-P provides bleed control across all VWD types, including Type 3—the most severe
"Excellent" or "Good" overall clinical response demonstrated across the majority of treatment events in a retrospective study (N=97)*2
332/344 nonsurgical
bleeding events
*Retrospective review of 97 Canadian patients. Excellent was defined as hemostasis achieved/complete cessation of bleeding.
Good was defined as slight oozing/partial but adequate control of bleeding and did not require additional product for unplanned treatment.2
*Retrospective review of 97 Canadian patients. Excellent was defined as hemostasis achieved/complete cessation of bleeding. Good was defined as slight oozing/partial but adequate control of bleeding and did not require additional product for unplanned treatment.2
Bekah's birthing experience with HUMATE-P

I'm very glad that I made the choice to use HUMATE-P. It worked very well for me." —Bekah, HUMATE-P user
Individual patient experiences may vary.
Bekah's birthing experience with HUMATE-P

I'm very glad that I made the choice to use HUMATE-P. It worked very well for me."
Individual patient experiences may vary.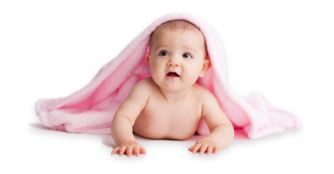 VWF + FVIII for
effective bleed control
30+ years of safe,
effective bleed control
Tools to help simplify
VWF dosing
Have additional questions?
Connect with CSL Behring Medical Affairs to find additional information and ask questions.
CSL Behring provides additional treatment options to support the bleeding disorder community:
References
Data on file. Available from CSL Behring as DOF HUM-002.
Lillicrap D, Poon M-C, Walker I, Xie F, Schwartz BA, and members of the Association of Hemophilia Clinic Directors of Canada. Efficacy and safety of the factor VIII/von Willebrand factor concentrate, Haemate-P/ HUMATE-P: ristocetin cofactor unit dosing in patients with von Willebrand disease. Thromb Haemost. 2002;87(2):224-230.