Patient Support
CSL Behring is a company known for keeping our promises, and our promise goes beyond producing life-saving products. We aim to support your patients' access to HUMATE-P. To better meet your patients' needs, HUMATE-P ConnectSM offers a variety of support programs, including co-pay assistance*, Assurance, Patient Assistance, and peer-to-peer networking events. For more information call 1-800-676-4266, HUMATE-P Connect is here to help.
Click here to be redirected

to the patient site
*Subject to terms and conditions of the co-pay assistance program. To read the full terms and conditions, visit cslbehring.com/patients/support-and-assistance. CSL Behring reserves the right to rescind, revoke, or amend the program at any time without notice.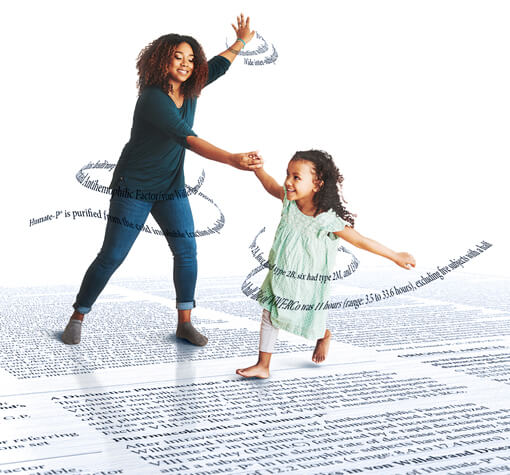 CSL Behring provides treatment options supporting the bleeding disorder community