Support When You Need It With My SourceSM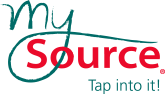 Approvals, denials, appeals...navigating the health insurance reimbursement process and beyond can be difficult and confusing to even the most experienced individual.
We're happy to help. My Source Care Coordinators are knowledgeable resources who have extensive experience supporting the von Willebrand disease community. They can help answer questions about insurance, get information you may need, and refer you to programs for which you may be eligible. Financial support and helpful resources for your von Willebrand disease treatment
Call My Source 1-800-676-4266
to speak with your My Source Care Coordinator Monday through Friday, 8AM to 8PM ET.
Co-pay assistance
Up to $12,000 in savings for out-of-pocket expenses is available for eligible patients through the My Access® co-pay support program.†
The My Access program is available to US patients with a US-based private commercial insurance plan. Those covered by state- or federally funded programs are not eligible; these programs include, but are not limited to, Medicare, Medicaid, PCIP, Champus, TriCare, veteran's health insurance, and any other state- or federally funded program.
Call your My Source Care Coordinator to help you with the next steps and answer any questions you may have.
†Terms and conditions apply
CSL Behring AssuranceSM Program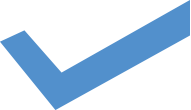 Protection against a lapse in coverage: The CSL Behring Assurance Program can help make product available to eligible patients when there is a lapse in insurance coverage.
Accumulate CSL Behring Assurance product points for every consecutive month of HUMATE-P use. These points are redeemable for HUMATE-P therapy in the event of insurance coverage loss.
Points are issued based on product use from the date enrollment eligibility is approved, so it's important to enroll as soon as possible
CSL Behring Assurance is free, easy to enroll in, easy to participate in, and there for you when you need it. Call your My Source Care Coordinator to help get you set up.
Transfer your existing Assurance product points: Considering a change in therapy? Any Assurance points earned during treatment with another CSL Behring von Willebrand disease therapy can be transferred when switching to HUMATE-P therapy. Your My Source Care Coordinator would be happy to check your Assurance point balance and help make the transfer.
CSL Behring Patient Assistance Program SM
Everyone should have access to therapy. If you do not have insurance or cannot afford your treatment, the CSL Behring Patient Assistance Program may be able to help.
Speak with a My Source Care Coordinator for more details about this financial assistance program for your von Willebrand disease treatment.